Festive treats: Christmas cookies - clear plastic sheets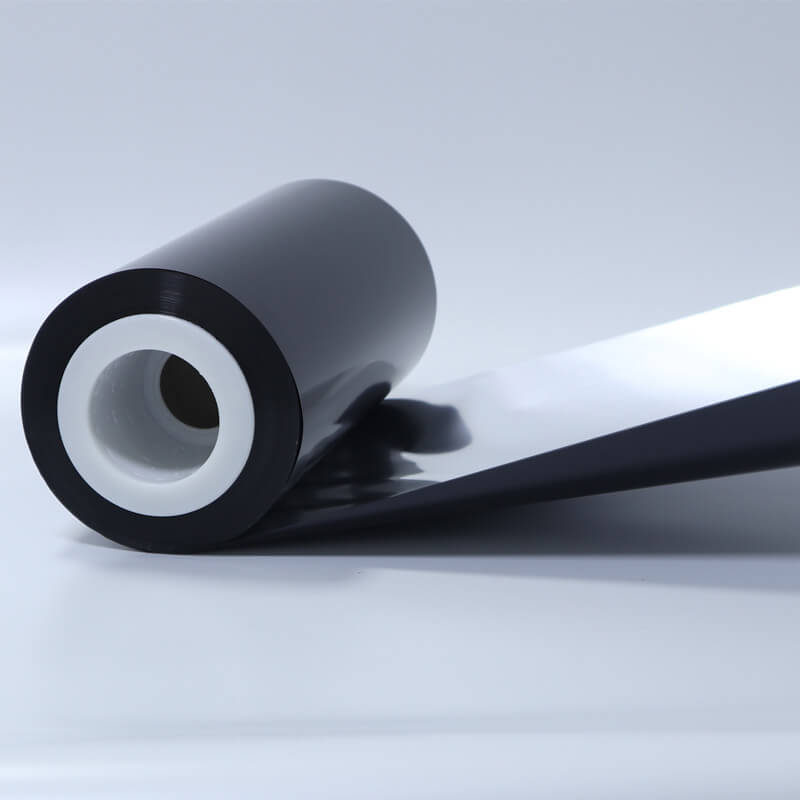 On the Christmas tree, from the sweet center to the cookies, these holiday gifts are lovely edible gifts.
Bake with your child, eat for the teacher, or pack for your friends and family . . . . . . A stack of lovely crispy butter cookies made to look like an elegant Christmas tree is a very special thing for Christmas.
You can buy Star cookie cutter with reduced size or search for kits made specifically for this purpose.
These usually include about 10 cookie cutters, from the very large bottom to the very small top.
120g butter 120g caster sugar 80g plain flour 1 egg separate 500g/16 oz Greento-
Roll fondant icing50g apricot jam with a large blend of royal icing sugar (see picture right) green food coloring pasteurized silver balls, non-Parini and your choiceStar
The baking tray disposable pipe bag prepared by the molded biscuit cutter in various sizes2 Preheat the oven to 80 °c (50 °c)/gas 4.
Put butter, sugar and flour in a large bowl.
Stir well until the mixture is like fine breadcrumbs and add the egg yolk.
Bring everything together to form a smooth dough.
On a clean, slightly flour working surface, roll the dough into a large rectangle about 4mm/inch thick.
Star of reduced size.
Put the trimmed dough together, roll it out again, and cut out as many cookies as possible from the dough.
Place the cookies on the prepared baking tray, one with the larger ones and the other with the smaller ones.
Bake larger cookies in a preheated oven 8-
10 minutes, smaller in 4 minutes
8 minutes until gold and firm.
Before transferring to the wire rack, cool on the baking tray for about 10 minutes until it is completely cooled.
Use the cookie cutter to roll out the fudge icing and cut it into stars so you have the fudge stars that correspond in size to the cookie.
Brush cold cookies with melted apricot sauce and place matching fudge stars on top.
Be careful not to break cookies and push them gently to ensure safety.
Paint the royal sugar coat green (see below) and put it in a pipe bag.
Outline the biscuit with a green line (see picture on the right ).
Decorate the edges of each star with a silver ball and gently push them into the piping green icing to ensure safety.
When the icing is dry, stack the cookies on the service board, starting with the largest cookies at the bottom, as shown in the figure.
Sprinkle on some loose non-Parini and sprinkle finish.
2 very fresh eggs whites500-
600g sugar cream, place the ingredients in a bowl of a vertical mixer with paddle accessories, stir 5-
7 minutes until White.
Or, with a mixing bowl and hands-
Electric mixer.
Stir the protein to foam and add sugar.
It should have a solid ribbon track for the pipe.
If you do not use it immediately, cover it with plastic wrap/plastic wrap, press it on the surface to prevent freezing from drying.
Refrigerate until required.
Divide the icing into different bowls.
It is best to use the edible pigment paste to color the royal icing.
Available in small flower pots and in a variety of colors.
A small amount of color will help a lot, so be careful to use it.
Use the cocktail bar/toothpick to gradually add a little color to the icing, then mix evenly before adding more colors until you reach the desired color.
You need a pipe bag to create the profile and details of each cookie.
You can buy transparent disposable plastic bags from good kitchenware stores, sugar industry experts and online suppliers;
Or do it yourself with oil proof paper, fold it into a cone, and the tip is cut off.
When outlined, as close as possible to the pipeline on the edge of the cookie.
Hold bags at 45
Degree angle, apply uniform pressure (squeeze from the top of the bag instead of the middle) and move the bag steadily along the biscuit.
Let the outline dry for a few minutes before flooding the cookies.
These cookies are perfect for making with children.
A basic sugar dough is stamped into a simple shape and is decorated using ready-made
Make color icing in the squeezed tube, which means small hands are easy to use and do not cause confusion.
Bake the cookies and let the little ones show up when they are cold.
75g/6 tbsp salt free butter, softened55g casters sugar1 egg200g ordinary flour tsp teaspoon baking powder tsp teaspoon salt tube
In a plastic beverage straw1 of all shapes, make a icing with a cutters cutter of all colors, prepare a baking tray or ric rac braidPreheat oven to preheat to 80 °c (50 °c)
Beat the butter and sugar to soft, then stir in the egg.
Sift through flour, baking powder and salt.
Roll the dough into a ball, wrap it in plastic wrap and put it in the fridge for about 1 hour.
Spread the cookie mixture to a thickness of about 1 cm/inch and cut different shapes using the cookie cutter.
Arrange the shapes on the prepared baking tray.
Cut the straw with scissors to a length of about 10 cm/4 inch and use it to pierce the top of each cookie to make a good cookie
Size holes for ribbon.
Bake cookies in a preheated oven for about 8-
10 minutes or until golden brown.
Remove the cookies from the oven and put them on the wire rack.
Do it again with straw
If they are closed during cooking, these holes will be pierced.
Keep the cookies cool before decorating each one with prepared cookiesmade icing.
Cut the ribbon or ric rac braids and finish through the holes on each cookie.
These crispy, spiced cookies have a strong Clements flavor and are baked beautifully like stars, but you can try cookies of other shapes --
The heart is also very cute.
Not only did they taste delicious, but they also made a perfect gift, once worn with ribbons and boxed, like Christmas decorations.
100g/6 tbsp butter, soften and make 75g dark guava or dark brown Fudge 1 teaspoon gold/corn sugar 1 egg, a little beaten200g plain flour, baking ground crumbs of 1 clementine2 teaspoon cinnamon core generously pinch each ground cardamom, spices and laundry 100g icing 6-
7 teaspoon lemon juice, silver, silver, white
The shape cookie cutter in assorted sizes2 prepares a baking tray, stirring butter, sugar and gold/corn syrup in an electric mixer (or using a large mixing bowl and an electric mixer ),
Add a little bit of beaten eggs, alternate with a spoonful of flour, and still stir.
Add the remaining flour, baking powder, clementine zest and spices. Mix to combine.
Stir the dough onto a slightly flour working surface and place it in a ball.
Press the ball on the disc, wrap it in plastic wrap and refrigerate for at least 30 minutes.
Preheat the oven to 200c (400f)/Gas 6.
Halve the cooled dough and roll out half on the working surface of the light flour until about 4mm/inch thick.
Cut out the stars with a cookie cutter and arrange the shapes on the prepared baking tray. Gently re-form and re-
Roll the dough and poke the stars out.
Make a hole in the top of each cookie with a cocktail bar/toothpick.
Repeat with the other half of the dough.
Bake in a preheated oven 8-
For smaller stars (about 6 cm/2 inch) and 12-10 minutes
The big star is 14 minutes (about 8. 5cm/3º inches).
When they are ready, the dough goes up a little bit and the edges go brown.
Transfer to wire rack for cooling.
To decorate, sift the icing into a bowl and stir with lemon juice-
Add it a little bit until you have a drizzly consistency.
Decorate each star with a little icing (you can connect it with a pipe if you want ).
Finish with edible silver balls and glitter and get some fine ribbons through the holes.
These crunchy little pistachios
Coated trees look really festive on Christmas day, perfect for wrapping in brown paper, tied together with ribbons as an adult gift --
Give edible gifts to friends and family. Makes 20-
Decoration with 25 125g butter g caster sugar 1 whole egg 250g plain flour: 1 egg white, gently beat 100g chopped pistachio sugar powder for dust removal (optional)
The molded biscuit cutter of various sizes Preheat the oven to 80 °c (50 °c) gas 4.
Stir butter and sugar in a large bowl until smooth.
Add the whole egg and stir until fully blended.
Stir the flour evenly and mix the mixture together to make a soft but non-stick dough.
Wrap with plastic wrap and chill in the refrigerator for 30 minutes.
Roll the dough into a large rectangle on a clean, slightly flour working surface, about 3-
4mm/inch thick.
Cut off the Christmas tree using a cookie cutter.
Place them on the prepared baking sheet and leave a little space between each baking sheet.
Put the trimmed dough together, roll it out again, and cut out as many cookies as possible from the dough.
Put on a baking tray with other cookies.
Brush the top of each biscuit with lightly beaten protein, leaving the trunk without protein washing.
Sprinkle the chopped pistachios on the branches.
Bake in a preheated oven for 10-15 minutes until golden and hard.
Before transferring to the wire rack for full cooling, cool on the baking tray for about 5 minutes.
If you like, use the icing to simulate the snow.